The North Atlantic Treaty Organization (NATO) is a dangerous, aggressive and outdated alliance with its roots in the cold war. NATO is an imperial and nuclear force. It's expansion to Russia's borders, in violation of an agreement between President Bush and Gorbachev is the primary cause of current U.S.-Russian tensions. Today, US troops and their NATO allies regularly play "war games" along the Russian border, which are experienced as military provocations. One small accident or miscalculation there could lead to the war we all fear.
NATO and the US have waged war together in Serbia, Iraq, Afghanistan, Iraq and Libya and today, the U.S., Britain, France and Turkey – all members of the NATO alliance are at war in Syria. President Trump's erratic stance on NATO has caused further tensions and great unease across an already volatile Europe. The coercive push from United States for European countries to increase their military budgets at the expense of public programs is intensifying existing social pressures emanating from austerity, wealth disparity, war-refugee migration, and aggressive nationalism. Today, NATO is more likely to start an international nuclear catastrophe than prevent one, which is why
NATO must be stopped!
Last year's summit and counter-summit were held in Warsaw. This year, the meetings will be in Brussels, Belgium, the capitol of the European Union. Donald Trump will be making the NATO summit his first trip to Europe and thousands of Europeans and international partners are organizing a mass demonstration to let Trump know that he is not welcome outside of the United States. Join us to hear from UFPJ's partners and lead organizers of the struggle against NATO, militarism, and US bases in Europe. Learn about how we can support their demands in our communities. Link with our international peace movement allies to say "No to War, No to NATO!"
Featured Panelists

Reiner Braun
Berlin Germany
No-to-NATO / No-to War Network, no-to-nato.org
Co-Chair of International Peace Bureau, ipb.org

Ludo De Brabander
Gent, Belgium
No-to-NATO Brussels Counter-Summit Organizer,stopnato2017.org
Organizer for Vrede, vrede.be

Ann Wright
Honolulu, Hawaii, USA
Col. US Army (Retired) – Worked for NATO subcommand, Allied Forces Central Europe
Veterans for Peace, veteransforpeace.org

Joseph Gerson
Cambridge, Massachusetts, USA
Director of American Friends Service Committee's Peace and Economic Security Program, afsc.org
Co-Coordinator of Peace & Planet, peaceandplanet.org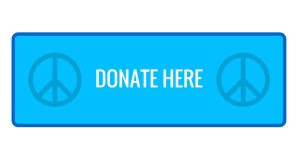 PLEASE HELP US CONTINUE OUR NATIONAL AND INTERNATIONAL ORGANIZING TO STOP ENDLESS WARS AND FUND HUMAN NEEDS BY MAKING A DONATION TODAY.
Check out these related videos:
UFPJ Allies @ No To NATO Counter-summit March in Warsaw
c


UFPJ No to NATO – No to War Panel at 2016 Left Forum