The Trump Administration has been up-front about one thing: they're prepared to cut programs for human needs to feed military greed. Today, as we celebrate
International Women's Day
and
A Day Without a Woman
, the world depends on the peace movement to reactivate, reorganize, and recommit ourselves to stopping Washington's endless wars for profit.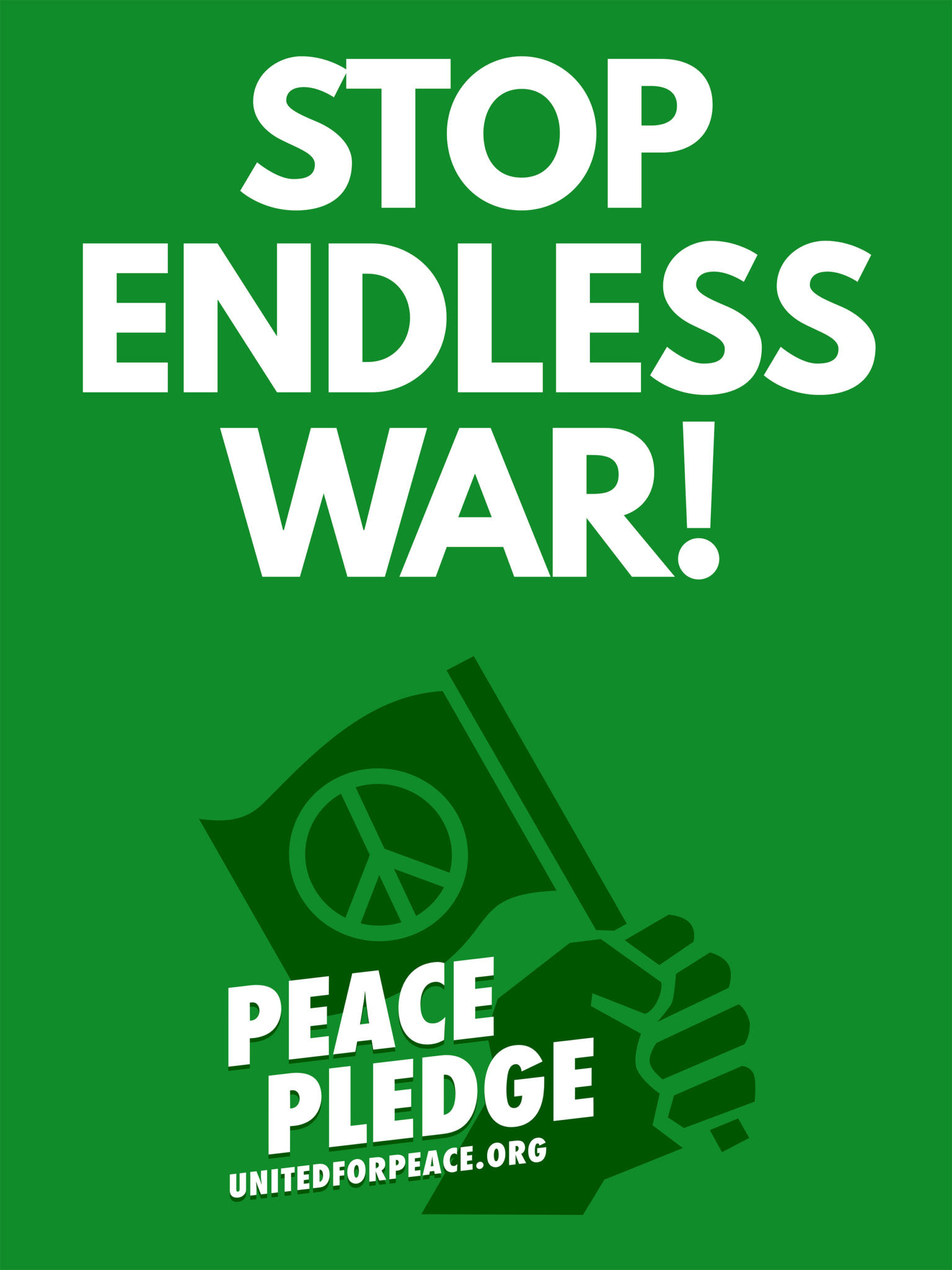 We've put together a list of some the dates we're mobilizing for. We hope you will participate in these actions as you can and will add your local events to the UFPJ calendar.
March 7-10

: Native Nations March and Camp in DC, Rise with Standing Rock
The Standing Rock Sioux Tribe and Indigenous grassroots leaders are calling on allies across the U.S. and around the world to peacefully gather in Washington DC. Standing Rock and Native Nations will lead a march in prayer and action. For those who cannot march in DC, they ask that you take peaceful action at home in your tribal nations, states, cities, towns, villages and provinces.
March 20

:
Host a Protest to Stop Endless War on the 14th Anniversary of the Invasion of Iraq
No matter how many times we're told "mission accomplished" the U.S. war and occupation of Iraq continues to this day. Many other conflicts in the region are a direct result of the 2003 invasion. Host a protest, vigil or meeting to mark the 14th anniversary. Resist endless war.
Add your events to our calendar.
March 27–31

: Support Nuclear Ban Treaty Negotiations
Soon, governments from around the world will return to the United Nations in New York City to initiate
negotiations on a new treaty banning nuclear weapons
. Peace advocates will be organizing inside and outside of the UN to put pressure on nuclear armed states and to support the majority of countries that genuinely seek the total abolition of nuclear weapons.
Keep up with events and list your own with Reaching Critical Will.
April 4

:
"Breaking the Silence": 50th Anniversary of MLK's "Beyond Vietnam" Speech, Launch of National Council of Elders campaign
In confronting the deeply rooted racism, militarism and materialism of his home country, Dr. King described the United States as the greatest purveyor of violence in the world. Delivered to an overflow crowd at the Riverside Church in New York City on April 4, 1967, Dr. King's challenge to engage in a radical revolution of values encountered ferocious opposition.
Join or organize a reading of the "Beyond Vietnam" speech in your community
to fuel your efforts for social justice and
add your events to our calendar.
April 15-28

: Make Plans for Global Days of Action on Military Spending (GDAMS)
This Tax Day,
April 15
, join or host a demonstration in your community. Unite around new priorities, protest the war-economy, and promote policies based on peace, diplomacy, and  funding human needs. This year's Global Days of Action Against Military Spending span U.S. tax day to the release of the annual world military expenditure figures by the
Stockholm International Peace Research Institute (SIPRI)
.
Add your events to our calendar.
April 22

: March for Science-Earth Day
The mischaracterization of science as a partisan issue, which has given policymakers permission to reject overwhelming evidence, is a critical and urgent matter. It is time for people who support scientific research and evidence-based policies to take a public stand and be counted. The March for Science is an international movement with marches being planned in Washington, DC, across the United States and internationally.
Find a march near you
.
April 29

:  
People's Climate March
Throughout the first 100 days of the Trump presidency, the People's Climate Movement is organizing a country-wide arc of action, culminating on
April 29th
in Washington DC in a powerful mobilization to unite all of our movements. Prepare to attend the mass mobilization in DC or
attend a sister march in your area
. We must remind the world that the U.S. military is one of the biggest carbon emitters in the world and greatly contributes to climate change.
May 25

: Host a Local Action or Attend the NATO Counter-Summit in Brussels
For years, UFPJ has worked with the No-to-NATO network to support local actions during the annual NATO summit. We have helped host counter-summits when the meetings are held in the USA, and we have also sent US peace activists as delegates to say No-to-NATO, when these war-planning meetings are held overseas. The date of the upcoming NATO summit and counter-summit has just been announced and we encourage groups to plan ahead to take action, locally, and if possible, to send a representative of your organization to Brussels to join with the international community organizing against militarism under the theme "Put People First, Not War." This part of the year is always especially busy for antiwar organizing and movement building. It's a time when we come together to mark the tragic anniversary of the illegal, immoral, costly, and ongoing U.S. War in Iraq, a time when.war and military oppression become a focal point. But that's not all that's going on in coming weeks. Now more than ever, it's incumbent upon us to protest, vigil, lobby, sit-in, and take creative nonviolent action to dismantle the war machine and build a culture of peace with racial, economic and social justice for our people, our communities and our planet
Other upcoming events: Ongoing – Reiner Braun, International Peace Bureau, U.S. Speaking Tour

June 11

– National Pride March

June 18

– Women's March to Ban the Bomb
Please check out our updated Peace Pledge
, and add your name if you haven't already done so. Thank you for keeping the pressure on. When we work together and build our movement, we can win.
If you appreciate our work, please send $17 right now to show your support for United for Peace and Justice!
Thanks for all you do.